The Future of Shopping: Digital innovation trends in London
London & PArtners, in partnership with Klarna
Digital shopping: a booming industry that attracted $140bn investment globally in 2021, up 191% since 2016.1.
Ecommerce is booming around the world, pushed in part by the global pandemic combined with an increasing shift of daily acivities online. New data from London & Partners and Dealroom.co reveals that the UK ranks fourth globally for venture capital (VC) funding into digital shopping, with London alone attracting $5bn in 2021.
Top countries for VC investment into digital shopping, 2016-21
A vibrant global city and Europe's largest tech hub, London has always been a hotspot where technology and innovation come together and thrive.
Today, London and the UK continue to attract global ecommerce companies to set up, thanks to the unrivalled mix of a mature ecommerce market, population of early technology adopters, diverse cultures and free-thinking mindset. In the UK, online sales have risen 39% from 2019 to 2021, a clear indication of the wide customer pool brands have access to here.2
From Chanel moving its European headquarters to London, to Jimmy Choo setting up a fashion academy in the UK capital, brands continue to recognise the potential that the city offers for retail.
And ecommerce is no different: global companies like Klarna, Stitch Fix and Faire have all set up offices in London to leverage the technological innovation and diverse customer base that the UK affords.
1 Dealroom.co 2022.
2 IMRG Capgemini Online Sales Index 2022
"The UK is home to one of the world's most unparalled entrepreneur communities, and London in particular represents one of the most diverse and talented candidate pools. Our London office, which has grown to more than 130 employees in less than a year, collectively speaks more than 15 languages. Expanding our presence in the region has unlocked our ability to serve our customer community throughout the UK and Europe, and further our mission of empowering small businesses across the globe.

Olivier Buffon,
Head of International, Faire
Did you know?
The most "online" market:
48% of UK consumers make online purchases once a week or more, the highest amount in the world.3
A conscious consumer:
Annual spending on ethical products, including sustainable clothing and cosmetics, surpassed £120bn in 2020.
Browse and pay with no delay:
97% of the UK has access to superfast broadband speeds.
This report highlights
three major ecommerce trends in the UK:
Timeline
2017
2019
2020
2021
Get in touch with London and Partners to find out how we can help your business expand to the UK
Contact us
Integrated technology:

innovation in digital shopping
From household names like Klarna, to more recent disruptors like Faire, tech companies in the digital shopping space continue to flock to London.
That's because the UK market is the ideal "lab" to trial innovative shopping technologies. Its diverse, forward-thinking and tech-savvy population makes London in particular a fantastic city to pilot new experiences. For example, Amazon opened a hair salon in London that combines augmented reality and technology aimed at promoting sales of products online.
Technology is enabling a blend of the physical and digital experiences, allowing brands to interact with consumers in new and creative ways. British fintech Tide, for example, opened an experimental pop-up shop in central London to meet potential customers.
Hero, a London-based startup now called Klarna Virtual Shopping following its acquisition last year, connects online shoppers to an expert, often in a real store nearby, through video, text and chat. Teams can also see what shoppers are browsing online in real time, providing an opportunity to answer questions and share customised recommendations - with Klarna Virtual Shopping making sure the associate gets the credit for the sale. It's an excellent example of technological integration further progressing the shopping industry, with London companies working with the global brands to accelerate innovation.
Here's why

London and the UK are ideal for shopping innovation:
Since 2015, London has attracted 560 new retail projects, more than any other city in the world.4
London is home to more than 42,800 ecommerce companies, 36% of the UK market share.
London digital shopping had a combined enterprise value of $119bn in 2021.5
Ecommerce user penetration in the UK is expected to reach 89.6% by 2025.
UK consumer spending through mobile apps in Europe is set to reach $4.1bn in 2022, the highest in Europe.
4 www.fdimarkets.com 2022
4 Dealroom.co 2022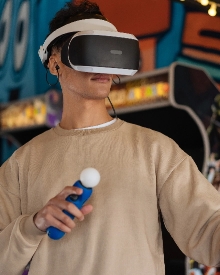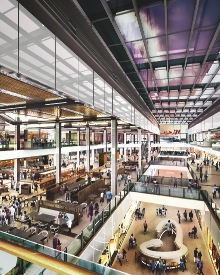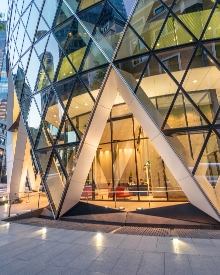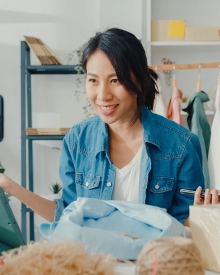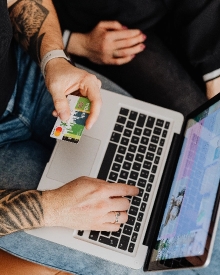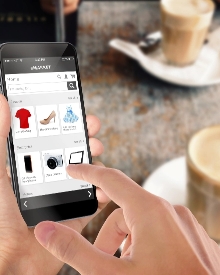 Entering a new realm:
The experimental consumer
Entering the UK allows brands to reach digital-savvy, experimental consumers. In fact, 48% of UK consumers make online purchases at least once per week, the highest amount in the world, according to research by Klarna.6
48% of UK consumers make online purchases at least once per week
British customers are quick to adopt new technologies and platforms for shopping. A recent survey by Croud revealed that nearly 10% of shoppers in the UK start their fashion purchases on TikTok; ecommerce brands have access to an entirely new audience through social commerce. Plus, the customer base is increasingly diverse, with the 55-plus age group growing their presence in social media shopping by 42%, research by Mastercard shows.
And social commerce is just the beginning: the UK consumer is also rapidly adapting to new concepts such as the metaverse, an immersive, digital environment that offers brands the potential of the entire customer journey in one place.
Companies are moving fast to adapt to the new possibilities. Department store Selfridges became the first retailer in England to sell NFTs in its flagship store. Another London department store Harrods partners with a visual production studio to use augmented reality on its Christmas window displays, amplifying its reach by allowing visitors to capture the animations and share on social media.
In 2021, attention towards the metaverse spurred a record £154m ($176m) investment into UK VR firms, while Nike has acquired London-based creator of virtual collectibles RTFKT to accelerate its brand position in this virtual realm.
A snapshot of the UK consumer:
Bespoke buying:

a higher standard of shopping
London is a global city in more ways than one. It is one of the most diverse cities in Europe and the world, with 40.2% of its almost nine million inhabitants identifying as Asian, Black, Mixed or Other.
This diversity of population and cultures presents unique opportunities to meet an equally diverse range of shopping needs. According to research by Infosys, personalisation is one of the top motivators for shoppers: 86% of consumers worldwide said that a bespoke experience online influences their decision to buy.
Understanding this market led to London-based home furnishings retailer MADE.com allowing customers to choose colours, materials and size, creating a personalised experience.
Another successful example is London-based fashion app Depop. Founded in 2011, it has joined the ranks of London's unicorns after being acquired by Etsy for $1.6bn in June 2021. The app allows users to buy, sell and resell vintage fashion, footwear, jewellery and homeware. With more than 30 million users, one of the app's popular features is that it allows influencers to create their own stores.
The pandemic has also played a role in the way consumers think about spending their money. Shoppers are now more conscious than ever before about the origin of items, reusing, recycling and swapping items. For example, annual spending on ethical products in the UK surpassed the £100bn mark for the first time in 2020.
The facts and figures below reveal a growing demand for ethical buying, and a greater demand for a personalised experience and sustainability.
The UK favours unique, ethical spending
"The future of retail is all about personalisation - creating inspiring, simple, convenient, engaging and curated experiences that help people discover the things they love."

Simon Leesley,
Managing Director UK, Stitch Fix
Conclusion:
The London ecommerce ecosystem fosters innovation through technology. With more than 42,000 ecommerce companies and more new retail FDI projects than anywhere else in the world, businesses are choosing to expand their ecommerce brand to London to trial new technologies and optimise their offering.
Brands choose the UK because of the diverse and tech-savvy consumer market. Not only is the majority of the UK online, but the UK shopper is also open to experimenting with social commerce and exploring new concepts like the metaverse. London is culturally diverse and forward-thinking when it comes to ecommerce trends such as sustainability, ethical products and personalisation. This audience, paired with an ecosystem that favours technology and where ecommerce is growing, all create an unmatched opportunity to invest in London.
London is ready for, and welcomes, companies willing to take their creativity to new heights to provide unique experiences for shoppers and profit from one of the world's strongest markets for ecommerce.
Get in touch to find out more about how we can help your business
Contact us
About London & Partners
London & Partners is the business growth and destination agency for London.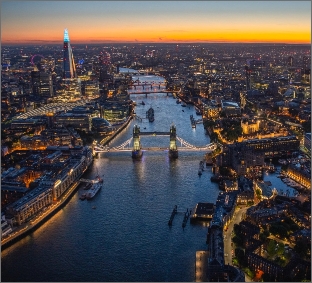 Our team in London and around the world provide free-of-charge, bespoke and confidential services to help international businesses set up and grow in London:
Assistance building your business case in London
Sector-specific information, contacts and event calendars
Access to high-quality banking, accounting, legal and immigration advice through our accredited professional service providers
Support finding the best property in the right location
Advice on relocation and discounted desk hire
Help finding the best people from London's huge pool of talent and skills
Aid connecting companies to London's business networks
Information on living in London and making the most of the city
We've supported many international companies to expand into London
London & Partners has offices in North America, Europe, China and India and our local teams will be happy to support you.