The Open Innovation Fellowship draws together global corporates to cultivate senior-level peer group support, share knowledge and review global best practices.
The programme takes place across three months and is underpinned by world-class executive education, which dives into the innovation methodology and frameworks needed to enable successful implementation of innovation at scale.
Following the programme, Fellows are empowered to develop their own open innovation strategies informed and validated by industry experts.
The Fellowship offers:
A specific action plan to fulfil the open innovation ambitions of the Fellows organisation.
Support in developing a comprehensive understanding of design thinking, an innovation mindset and guidance on how to implement this in the Fellows organisation.
A thorough understanding of London's innovation and technological ecosystem.
An extensive network of innovators from diverse sectors and communities across London, with ongoing access to them through the Alumni community.
Access to businesses across London and the world with which to collaborate.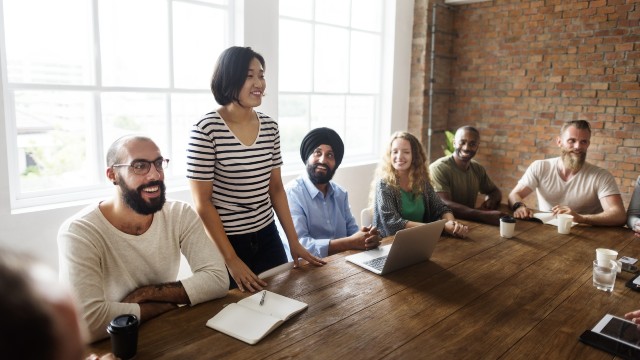 About the Fellowship
Led by London & Partners, the international trade, investment and promotion agency for London, and the Royal College of Art, the Fellowship provides world-class executive education with real-world immersive sessions, peer-to-peer learning and highly-focused networking.
Each cohort is a group of no more than 20 exceptional leaders, with 40 hours of content spaced over a three-month period.
Next cohort start date:
September 2022
Want to find out more?

Access information on who is the best fit to join the Fellowship, module breakdowns, the application process and more benefits to being a part of the Open Innovation Fellowship community.
In partnership with: